Race Details
Which Way Wood You Rather Go?
This is a different style race, where you get to choose where you go. It's a checkpoint run in the woods. There is no pre-set course. Instead, you'll receive a map, at the start of the race, with ten checkpoints highlighted. You decide where you will run to get to each of them. Wood you rather go up that trail or around and down to get the checkpoint? The winner is the first person who gets the most the checkpoints and gets back to the finish in the fastest time. You have two-and-a-half hours to get as many checkpoints as you can and make it back to the finish line.
You decide which trails you want to take and in what order you acquire each checkpoint. There's some strategy involved here! Do you run up that trail because it is a shorter route, or go around on another trail to get the checkpoint from above so you don't have to go uphill as much? Depending on the route you choose, you can expect to run around 7.5 to 11 miles with 1200 to 1600′ of gain. But this is all up to you!
The start of this will be really fun to watch as everyone takes off in different directions.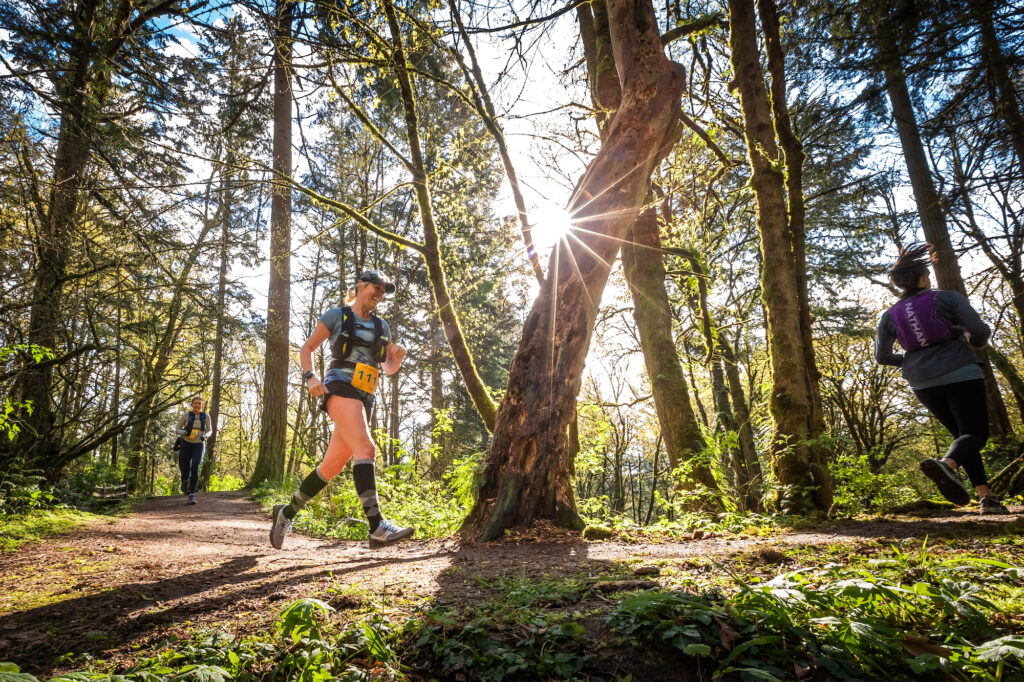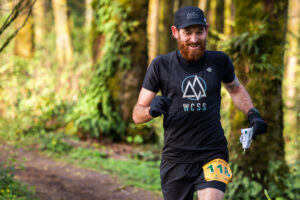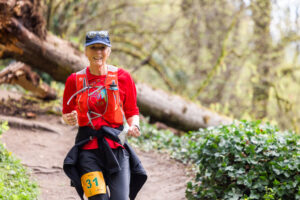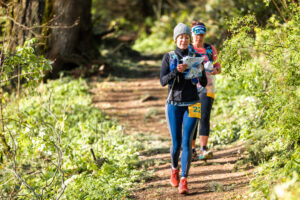 Schedule
Saturday, April 15, 2023
Bib/Map Pickup at start: 7:00 – 7:45 a.m. (Photo ID is required)
Start: 8:00 a.m.
Checkpoints Shut Down: 10:00 a.m.
Finish Line Closes & Awards Ceremony: 10:30 a.m.
Solo or Team?
You can participate in this event on your own, or get some friends together a form a team. The Solo category is for those who want to run the race on their own. The Team category is made up of teams with at least three people, but you can have up to six on a team. Those in a team category can choose to run the course together or each person goes their own way/speed. The Team time is calculated by averaging the times for everyone on the team. The team is ranked by the number of checkpoints collected by team member who visited the fewest. The team with the fastest averaged time and highest number of checkpoints wins that category. If any team member comes in after the finish line cutoff, the entire team receives a Did Not Finish (DNF)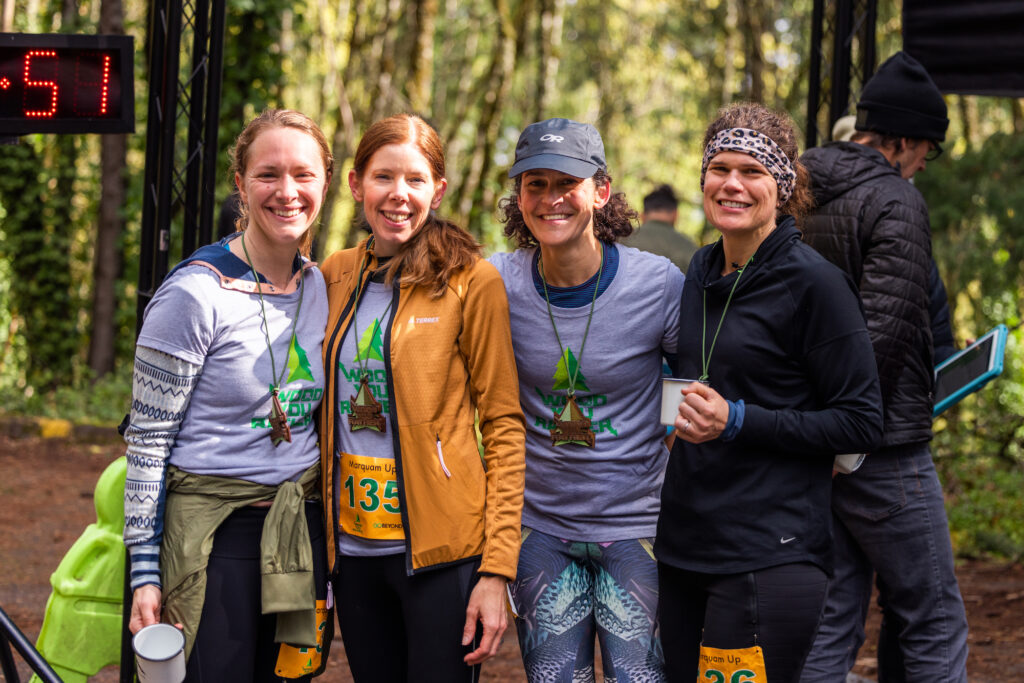 Registration Fee
If running on a team, each person pays for themselves. The captain should register first and create the team name, and then the other team members will sign up and add themselves to that team from a drop-down menu.
$45 (Dec 1 – 31, 2022)
$50 (Jan 1 – Apr 7, 2023)
$55 (Day-of-Race, until we reach capacity of 150 runners)
Please note that there are no transfers to other runners and no refunds. If you need to cancel your registration and it's more than 30 days prior to the race, you will receive a 50% credit toward a future Go Beyond Racing race. If your cancellation is 30 days or less from race day, there is no credit. By registering, you agree to this Cancellation Policy.
Do you want to race but can't afford the entry fee? We can help with our Trail Mix Fund.
Finishing Wood You Rather
You have 2.5 hours to get to the finish line. The checkpoints shut down at 10:00 a.m., so you can hunt for those until then, but after that you need to get to the finish line by 10:30. Everyone who makes that 10:30 finish line cutoff is considered a finisher. Starting at 10:30, we will determine who got the most checkpoints in the shortest amount of time. Any runner who arrives at he finish line after 10:30 will receive a Did Not Finish (DNF).
For teams who choose to split up on the course (versus running the whole course side-by-side), the official number of checkpoints you find is based on the lowest number of checkpoints one of your teammates gets. So if you have a team of four, and three people get eight checkpoints and one team member gets six, your finish time is ranked among those other teams who found six checkpoints.
The top man, woman, non-binary, and team that get all the checkpoints in the quickest times are the race winners. Everyone else is ranked in order of time, with those getting more checkpoints above those who get fewer.
Awards
Each finisher earns a Wood You Rather mug and the top male, top female, top non-binary, and top team all earn prizes.
Location, Directions and Parking
This checkpoint run takes place in Forest Park, in Portland, at the same spot where we have the Portland Trail Series and Stumptown Trail Runs (where Wild Cherry & Leif Erikson trails intersect, next to the potties). The start is about a quarter mile up Leif Erikson from the gate at the top of Thurman St. Map.
Parking is on neighborhood streets around the park entrance. Carpooling, taking public transit, or ride share is highly recommended as the parking can get tight and we need to be respectful of the local residents. Do not block driveways. If you are interested in carpooling, you can post here to find or give a ride. This is a Google spreadsheet that is viewable to anyone with the link, so only post what you want public. Carpooling can earn you a Carpool Koozie!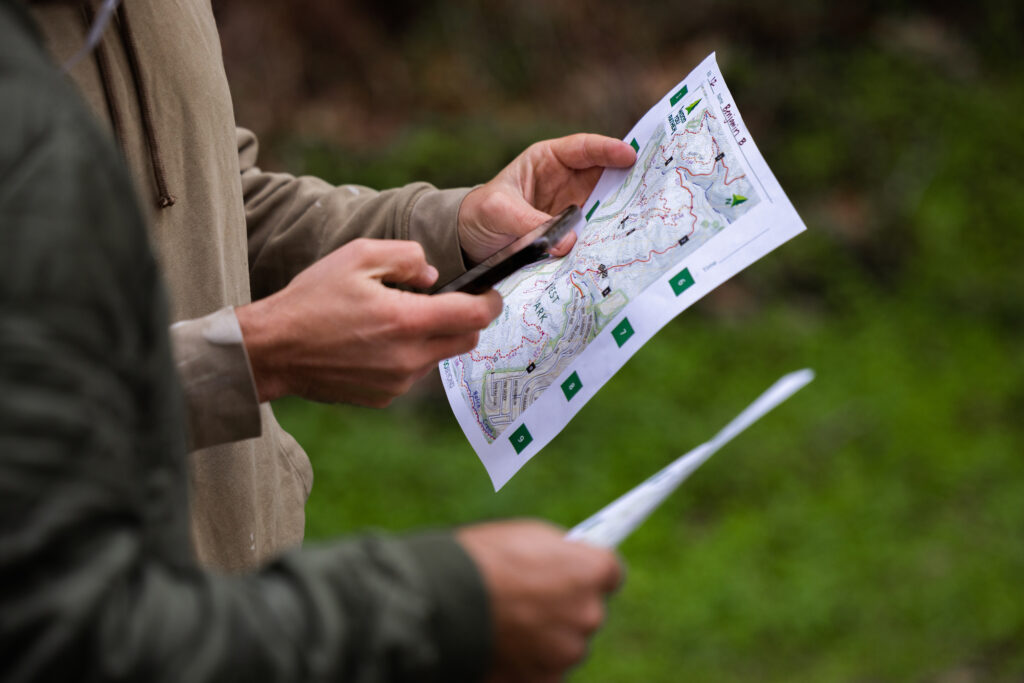 Training
Are you looking to get better at running trails? Talk to our friends at Wy'east Wolfpack. They provide excellent coaching and training services.
Would you like to improve your map and compass skills? Check out the Columbia River Orienteering Club for events and practice opportunities.
Social Media
We are pretty active on Facebook. Like our Wood You Rather Facebook page so you can see all kinds of pictures and stay on top of what's happening with this race.
Rules
We do have a few rules that apply to all Go Beyond Racing races. Be sure you are familiar with them.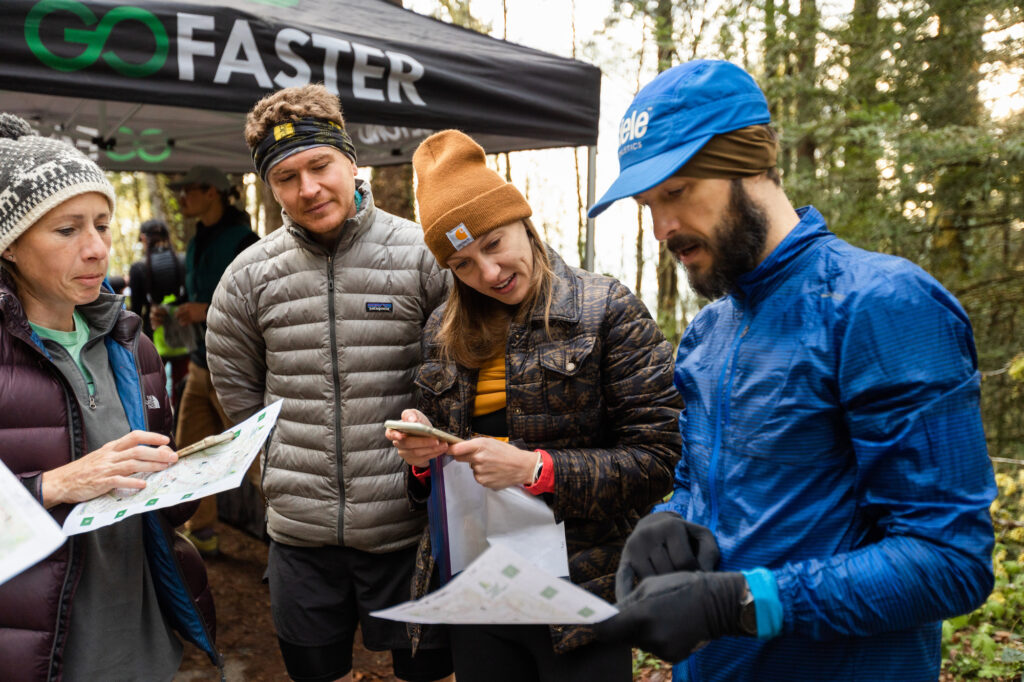 We acknowledge that this race occurs on the traditional homelands of the Cowlitz, Clackamas, Atfalai Tribes.