Saturday, November 30, 2019
---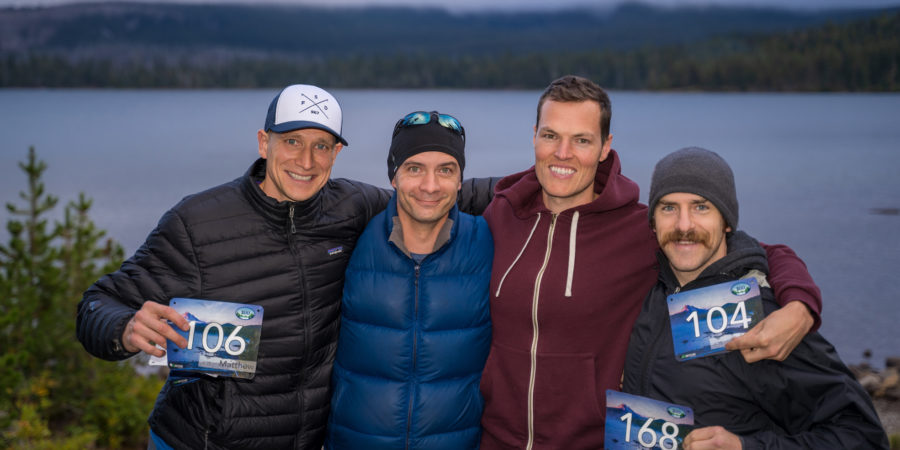 Lotteries can make it hard to plan races with friends. What if you get in and they don't? Our solution to this is our Friend Refund. We've offered this for both the Mt Hood 50-mile and Mountain Lakes 100 ever since they went to lottery.
Our Friend Refund gives you an out if you had planned to run the race with friends or family, and they didn't get selected in the drawing. Here's how it works:
If you were selected in the lottery but don't want your spot because your running partner was not drawn, you must contact us (use this form) by 5:00 p.m. Pacific the Monday after the lottery. For Mt Hood 50 that is January 13 and for Mountain Lakes 100 it is January 27.
We will remove you from the race and refund your registration fee. We cannot refund the Ultrasignup processing fee.
By removing you from the race, we can invite someone from the wait list to take your spot.
Mt Hood 50 Lottery
The Mt. Hood 50M lottery is open for registration from January 5th starting at 7:00 a.m. and closes at 6:00 p.m. on January 10th. The drawing happens on January 11th, at the Mountain Shop in Portland. You can watch the drawing in person, or online via the Go Beyond Racing Facebook and Instagram pages and on Twitter. 170 names are randomly selected from those entered into the lottery. The remaining names are randomly placed on the wait list. Registration reopens, for the wait list, on Monday, January 13th.
Mountain Lakes 100 Lottery
It is the same process for the Mountain Lakes 100 lottery, with registration opening at 7:00 a.m. on January 20th. It will close at 6:00 p.m. on January 25th. The drawing for Mountain Lakes is occurring at FootZone in Bend on the 26th. Join us there to see it in person, or watch it on the above mentioned Go Beyond Racing social media channels. Registration for the wait list will open on January 28th.
Wait Lists
If you aren't sure how the wait list process works, this wait list post should answer all your questions. And don't get too discouraged if you end up on the wait list. You still have a good chance of getting into the race. Each year is different, but we went through the entire wait list for both the Mt Hood 50 and Mountain Lakes in 2019. If you end up on the wait list and want to race, train like you're going to get in. If you are on the wait list and don't want to take a chance of getting in, you should remove yourself from the list so that others will have a better picture of how many people are ahead of them.
The Mt. Hood 50K and 25K distances are not part of the lottery and the Friend Refund program does not apply. Registration for both of these races starts at 7:00 a.m. Pacific on January 13th. We do expect these distances to fill quickly.
If you are thinking about signing up for one distance and later switching to another distance at the race, please read and understand our cancellation policy and the process involved with switching distances when a race is sold out.