Monday, November 19, 2018
---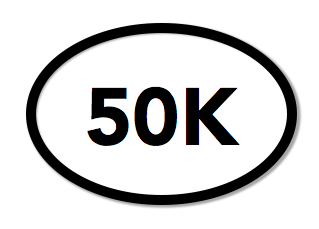 It is getting more and more difficult to get into races. Lotteries, lightning-quick sell outs, and restricted capacities mean that advanced planning and just plain ol' good luck are often required to run the races you want.
Many of our events have multiple distances; the Wy'east Wonder is a 50-miler and a 50K, Smith Rock Ascent offers a 50K, 15-miler, and a 4-miler, and the NUT has a 100K and a 50K, are a few examples. We often get requests from runners to switch distances in events (like moving from the 50M to the 50K at Wy'east Wonder). But now with so many races selling out, there may not be any spots available in the other distance to allow someone to move over. Because this is becoming a fairly common request and a frequent question, we have put this article together to help explain how changing distances will work.
First of all, our cancellation policy is unchanged and still in effect. If you cancel from a race or distance more than 30 days out from the race, you'll receive a 50% race credit. If it is less than 30 days out, you get no credit. Read the full cancellation policy.
Races with Wait Lists
If you want to move to a distance in a race that is already sold out and has a wait list, you will have to get on the wait list. You cannot just move into the race or jump to the head of the list, as this is not fair to those already on the wait list. Here are the steps you'll take, which are only possible if initiated 30 days or more prior to the race:
Contact us to let us know you want to change distances. We will give you 50% Go Beyond race credit on the original distance. This credit is not available to be used toward the new distance.
Register for the wait list on the new distance. More information about the wait list process.
Depending on the wait list outcome for the new distance:

If you are selected off the wait list, your credit card is charged for the full price of the new distance. Contact us for another 50% race credit on the original distance. Again, this cannot be used toward the new distance as your card has already been charged. You now have a full Go Beyond race credit from your original distance to use toward a future Go Beyond race.
If you are not selected off the wait list, your Go Beyond race credit on the original distance stays at 50%.
No Wait List
If you want to switch distances in a race that is not sold out and doesn't have a wait list, that's easy! Just contact us and we will move you over. You won't receive any race credits if you are moving to a less expensive distance. If you are switching to a more expensive distance, you pay the difference.
We understand that things can get in the way of race plans. Sometimes, switching distances is the best way to still get to wear a bib and get some time on the trail. Let us know if we can help you get to a starting line.