Friday, August 29, 2014
---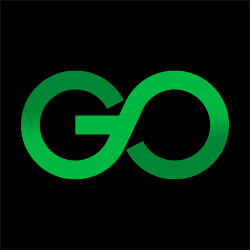 It happens. You trained too hard and are injured before your race. Or you didn't train enough and are scared to actually run the race. Or your mother's best friend's nephew is getting married and you have to go to the wedding and it's on race day. We get it. Shit happens and now your race is not going to happen. And you want your money back.
We are announcing a new cancellation policy for those situations where runners need to cancel their registrations. It is effective for all 2015 races and forward.
If you need to cancel your registration and it's more than 30 days prior to the race, you will receive a 50% credit toward a future Go Beyond Racing race.
This credit is equal to half the value of the race you registered for and can be applied to any of our races that aren't already sold out.
If you pre-ordered apparel or merchandise, we will apply 100% of that amount to your race credit.
You can use this credit within 365 days of it being issued. There is no transferring of this credit to your friend (or that nephew that got married).
If your cancellation is 30 days or less from race day, there is no credit, no refund, or no transfer.
We will not ship any pre-ordered items to you when you cancel your registration, regardless of when you cancel.
If you need to cancel your registration and would like a credit, please NOTIFY US HERE.
Please do not notify us via any social media channel, like Facebook, Twitter, or Instagram.
Some question why we don't allow you to transfer your entry to your buddy or give refunds. Here's why:
Everyone signs a waiver during the registration process. If you give your spot to someone they will not have signed the waiver and could go after us, our sponsors, vendors and race venues if they get hurt. A lawsuit could bankrupt us or other companies or could seriously affect our ability to put on races any longer.
Your friend races with your bib, unbeknownst to us. What happens if they get lost? We are actually looking for the wrong person!
Many of our races have a wait list. It isn't fair for you to transfer your spot to someone who isn't on the wait list, when there are people on the list hoping and crossing their fingers they get a spot.
We've already spent money on race shirts, medals, pint glasses, prizes, food and other items that we cannot recoup this late in the game.
Here's our cancellation policy if Go Beyond Racing has to cancel a race.
And here is how things work when you want to change distances within a race.