Group Runs in Places We Don't Have Races #3 – Salmon River
March 13, 2022 @ 9:00 am

-

3:00 pm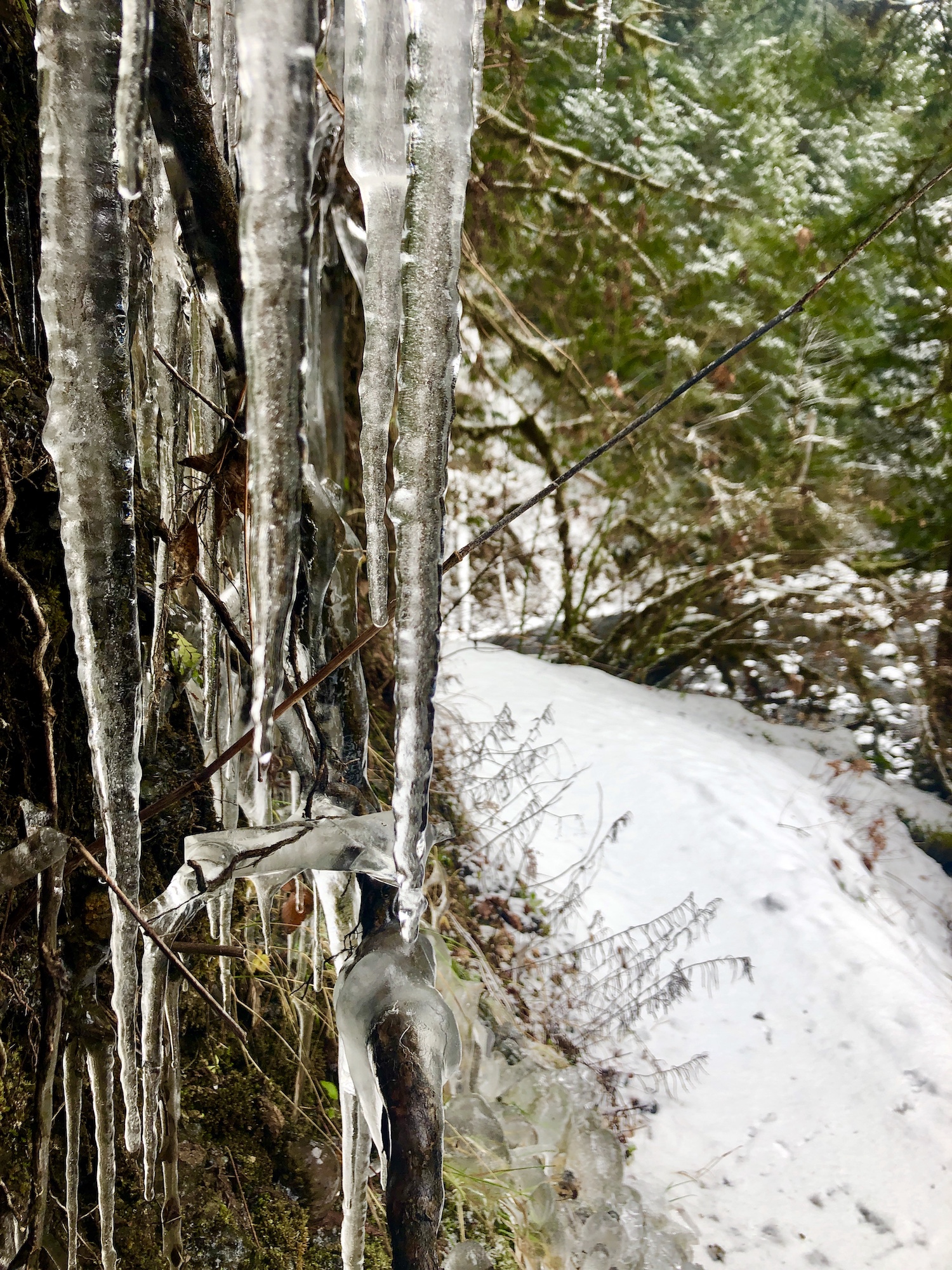 You've probably heard us talk about this trail – its one of our favorites. Especially in winter, although it is stunning year-round. For this, the third and final group run, in the Group Runs in Places We Don't Have Races, we're heading toward Mt. Hood to run along the Salmon River. We're starting at the OLD Salmon River trailhead (the first one you come to) so that we get to see and try to hug the really giant trees along this section. We'll continue on the Salmon River trail to the junction with the Kinzel Lake trail and there turn back. You can cut your run shorter anytime.
Date: Sunday, March 13, 2022
Time: 9:00 a.m. (about 1 hour drive from Portland)
Run Meet Location: Old Salmon River trailhead (note we're meeting at the start of the OLD trail, not the other trailhead where the trail crosses the road, further down)*
Distance: 16 miles
Post Run Location: Skyway Restaurant or Pub 26 (to be determined by popular vote at the trailhead)
*Note about parking. The lot, actually a pull out, at the start of the Old Salmon River Trail is small. We all WILL NOT fit there. If you arrive and it is full, drive on to the secondary parking area (noted on the route map). You can run back to where we are starting or just wait for us to join you there. Do not be a jerk by parking where you aren't supposed to park.
NW Forest Pass if required for parking.