Tuesday, December 14, 2021
---
There are a lot of places where we have WANTED to put on races. Lots! There are many reasons why we don't. Often is because of limited parking. Sometimes it's about timing, or permitting, or something else entirely. So this off-season, we are going to show you some of those trails and routes via group runs. Group runs in place we don't have races!
These are free. They are not races. Routes are not marked with orange agility cones and there aren't aid stations. There are no prizes for being fast, or last. But, there will be lots of laughter, some muddy or wet shoes, and full hearts and souls at the end. Each is simply an opportunity for the local running community to casually get together to go for a fun run, maybe in a place you've never been to, and then hang out for a bit afterwards.
There are three of these Group Runs in Place We Don't Have Races this winter, so jot them down on your calendar and join us if you can.
Fort to Sea, to Fort (Fort Clatsop, Astoria)
The Fort to Sea trail is a very varied route that starts at Fort Clatsop and finishes as the beach. You'll run through thick forest, past cows, farms and pastures, through the sea grasses, and turn around on the sand at the ocean's edge to go back almost the same way you came. The Fort to Sea trail route is 11.5 miles when done as an out and back, and a shorter 6-mile loop option if you aren't wanting to go as far. Join us after the run at the Fort George Brewery.
Date: Saturday, January 15, 2022
Time: 10:00 a.m. (about 2-hour drive from Portland)
Run Meet Location: Fort Clatsop, part of the  Lewis & Clark National Historic Park
Distances: 11.5 mile or 6-mile loop
Post Run Location: Fort George Brewery & Public House, Astoria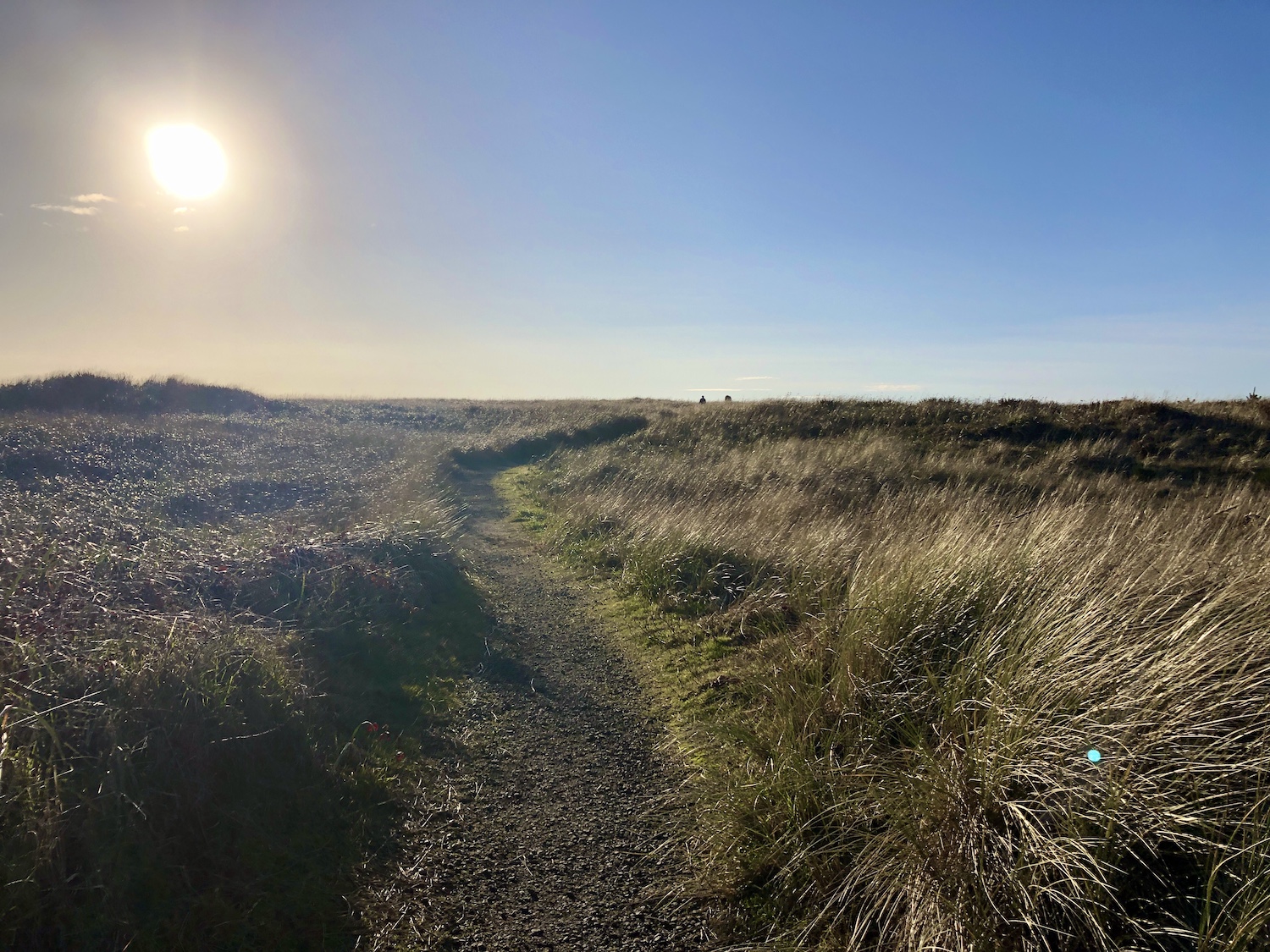 Snowy Larch Mountain (Columbia River Gorge)
This is one of our personal favorite winter runs. Hopefully it'll be snowy because running down from Sherrard Point in the snow is so. much. fun. Like laughing out loud fun. Since the trail from Multnomah Falls is still closed, we'll plan to start from the Wahkeena Falls Day Use area and take the Wahkeena trail to get to the Larch Mountain trail and go up to the top and back the way we came. You can turn around sooner too.
Date: Saturday, February 26, 2022
Time: 9:00 a.m. (about 30-minute drive from Portland)
Run Meet Location: Wahkeena Falls Day Use area
Distance: 15 miles
Post Run Location: Thunder Island Brewing or Gorges Beer Co, Cascade Locks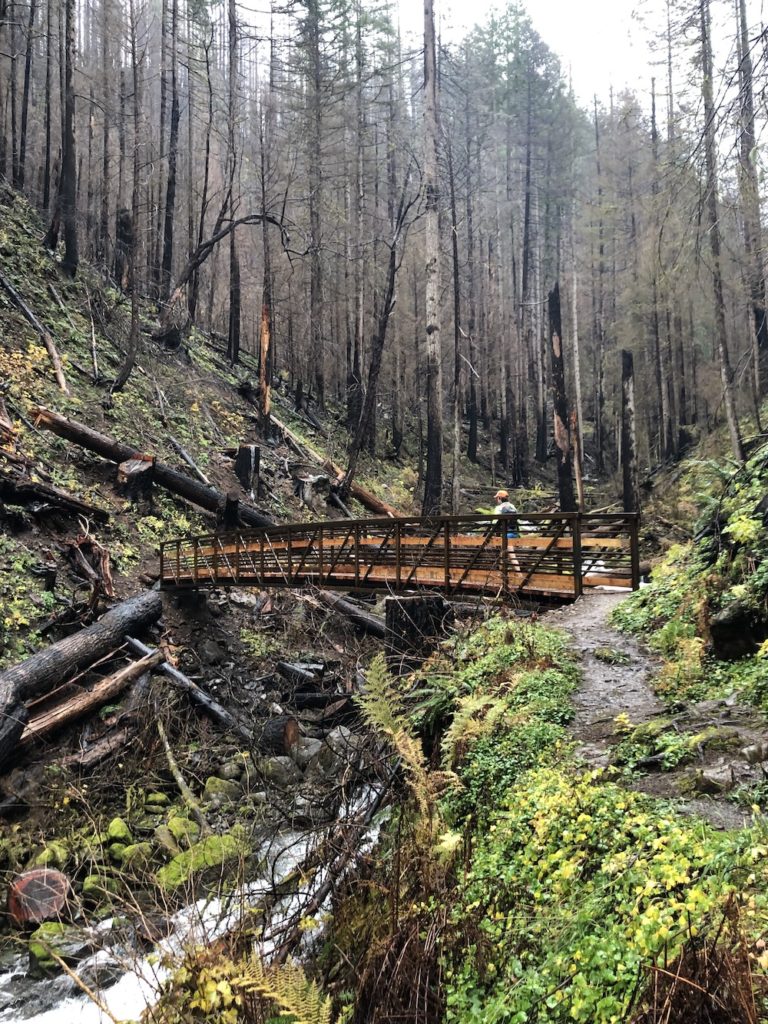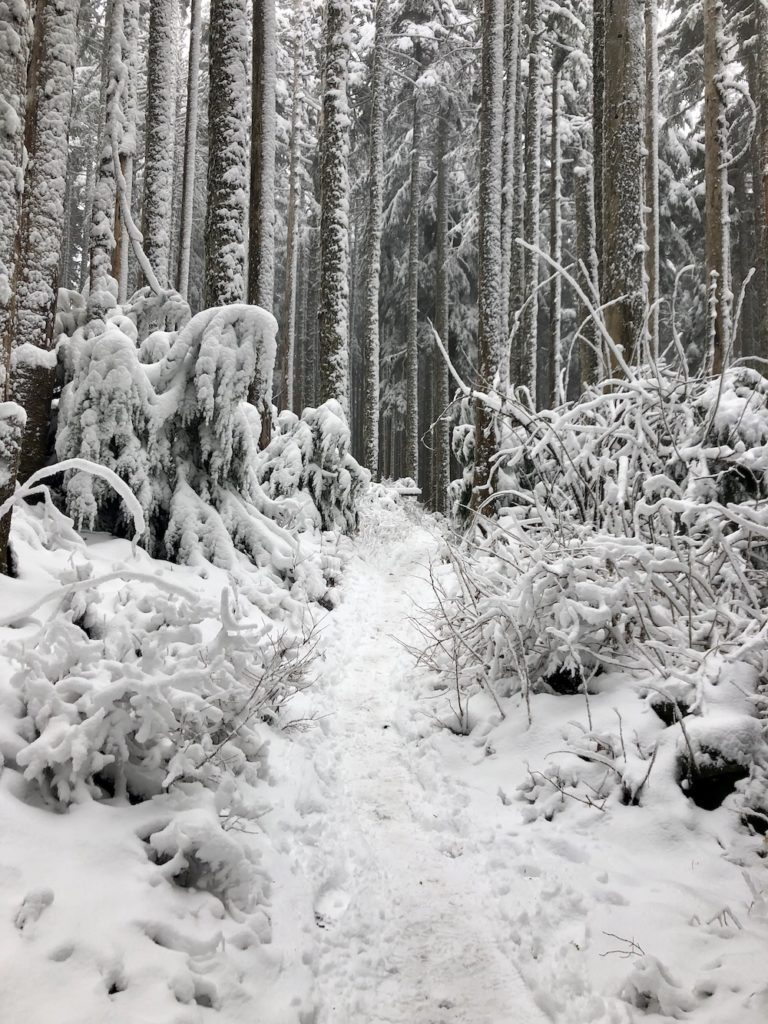 Salmon River Trail (Welches)
It is always pretty and stunning here, but winter time is extra special, especially if there's some snow or icicles on the walls beside the river. This run starts on the OLD Salmon River trail where you'll go past some of the biggest trees you've seen, right beside the river. After crossing the road, we'll get on the Salmon River trail and take it up and all the way to the junction with the Kinzel Lake trail and then turn around and go back. You can make your run shorter by turning around anytime.
Date: Sunday, March 13, 2022
Time: 9:00 a.m. (about 1 hour drive from Portland)
Run Meet Location: Old Salmon River trailhead (note we're meeting at the start of the OLD trail, not the other trailhead where the trail crosses the road, further down)
Distance: 16 miles
Post Run Location: Skyway Restaurant or Pub 26 (to be determined by popular vote at the trailhead)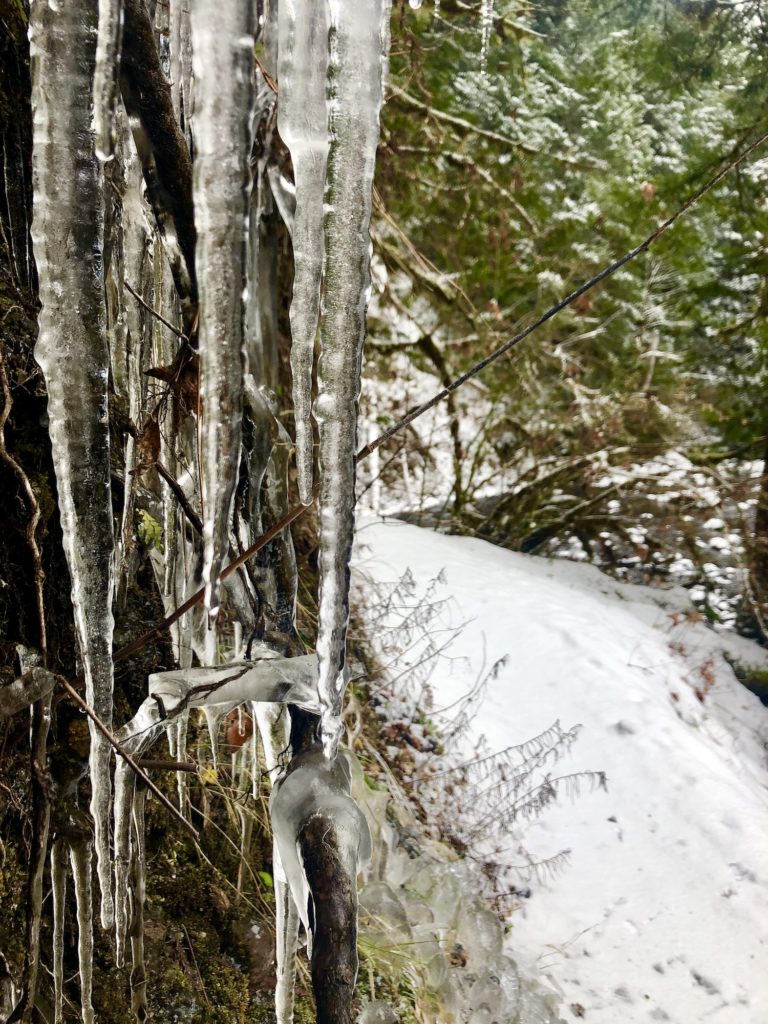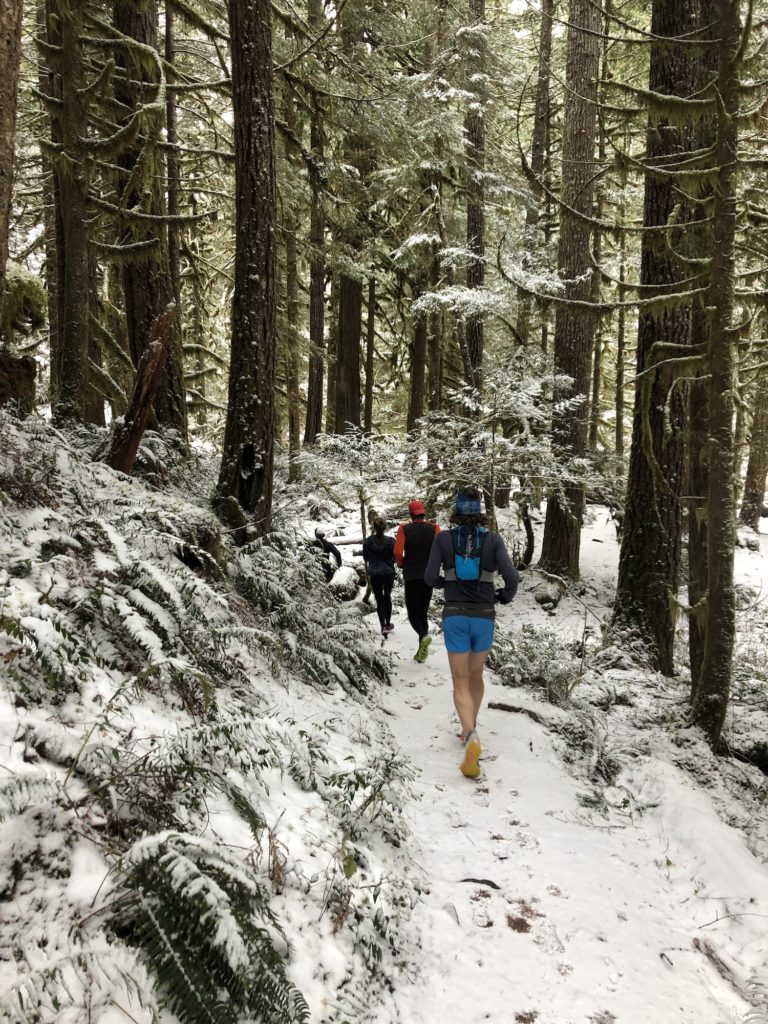 All three group runs are mapped out here. Please know the route and bring any maps, GPS files on your watch, or printed directions with you. Since this isn't a race or a formal, official organized event, you need to be personally responsible for your safety and know where you're going and how to get back. Actually, that's a good plan for running a race too.
As always, we recommend carpooling because it increases the fun factor and is good for our planet. Also, many of these spots don't have enough parking to accommodate more than the usual public attendance. There are Facebook events for each, so you can connect with other runners there to arrange carpooling and/or use the public Google sheet that we use for our races to offer up a ride and look for a seat for yourself.
These are places where we'd likely be running during our off-season and we've decided to see if anyone wants to come along with us. Hope to see you at one or two.