Wednesday, December 14, 2016
---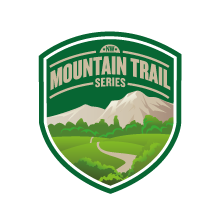 We started the Northwest Mountain Trail Series in 2013, the same year that Go Beyond Racing was born. The idea behind the Series was to encourage people to try some new races and run in places they'd never visited before. We feel that the Series has done this, so we are retiring the Series. The individual races that made up the Series continue.
We are focusing our energy on developing new races and improving our existing events. We'd like to thank all those who participated in the Series and to our sponsors who supported the races and provided prizes to the runners, with a special acknowledgement to Patagonia for their strong support since the beginning.
We extend our final congratulations to this year's winners!
WOMEN
1st – Paige Pattillo
2nd – Ann Ciaverella
3rd  – Marta Fisher
Masters – Stephanie Imig
MEN
1st – Rick Stilson
2nd – Rob Russell
3rd – Scott Williams
Masters – Shannon Sorensen
And congrats to all those winners from previous year too. The Series results history will stay on the website.
The individual races that made up the Series continue as usual: