Monday, July 25, 2016
---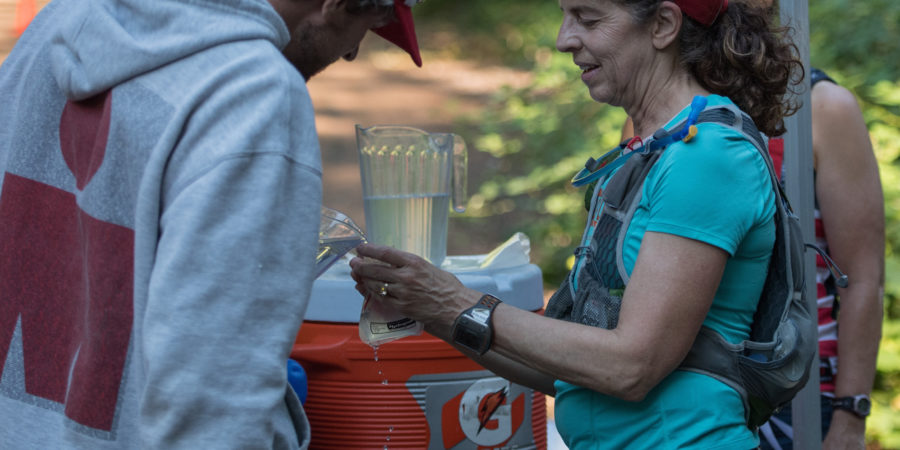 Go Beyond Racing is going cupless! We'll start this year at our Volcanic 50 race.
We had held off on making this move as we have been purchasing and using compostable cups, plates, bowls, and utensils at our races for a couple years now – even buying carbon offsets on the shipping of those materials. We believed that was the best environmental position we could take. We also weren't sure how runners would feel about carrying their own cups and the hassle it might create for them with switching between electrolyte drink, Coke, Ginger ale, etc. with one cup. We were happy to take on the extra work and cost of the compostable cups to make it easy for racers to get in and out of aid stations quickly and easily.
Beginning with the Volcanic 50 on September 3rd, all of our ultras will become cupless. This means that you will need to carry a cup, flask, or some sort of drinking vessel with you during the race in order to get liquids at the aid stations.
There are several different styles of cups or vessels you can carry during a race and we expect many companies will come out with new collapsible-style cups soon. Here are some to choose from now:
Here is the list of our races that are going cupless:
Volcanic 50
Mountain Lakes 100
Elk-Kings 25K & 50K
Smith Rock Ascent
Trail Factor 50K
NUT 100K/50K
Mt. Hood 50
We're excited about this change and the positive impact it'll have on the environment. Cheers!