Course
This is a pretty simple 6-mile race course. You go up the mountain and then you come down. Simple. But kinda hard.
Runners start out running up the Gnar Gnar trail. Yes, it's gnarly steep. About a mile up, you'll head over on the Low Road for 1.5 miles. Then it is up again, on Horse Trail and Skyline Road to the top. You'll take in the stunning view of Mt. Hood before heading down on the Sunrise then Sunset Trails and then it's back down Gnar Gnar to the finish.
Course Map
Click to open the interactive Gnar Gnar map so you can play around the route.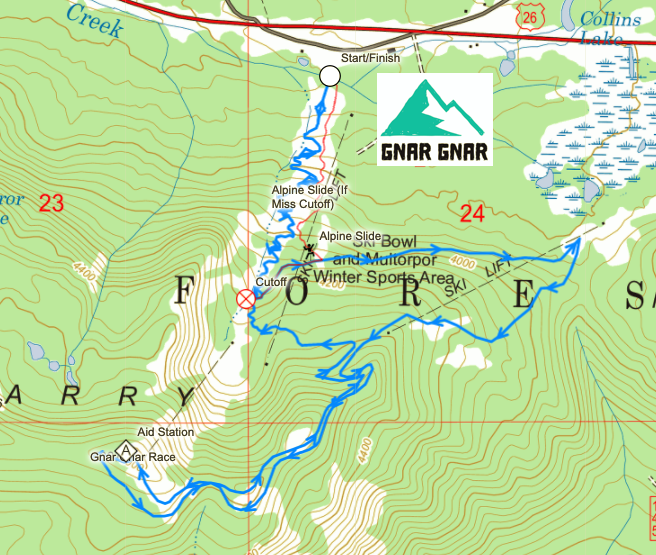 Elevation Profile
There is almost 1,900 feet of gain and loss in this race. You reach the top in 3.5 miles and the bottom in 2.5 miles. Lung-burner going up and quad-burner coming down!
Aid Station
There is one aid station at the top, where you turn around. It has water, GU electrolyte drink, and GU gels. We're cupless so don't forget to bring your own cup.
Cutoff
All runners must leave the top of Gnar Gnar trail by 10:00 am. Anyone who doesn't make this cutoff will take the Alpine Slide down!