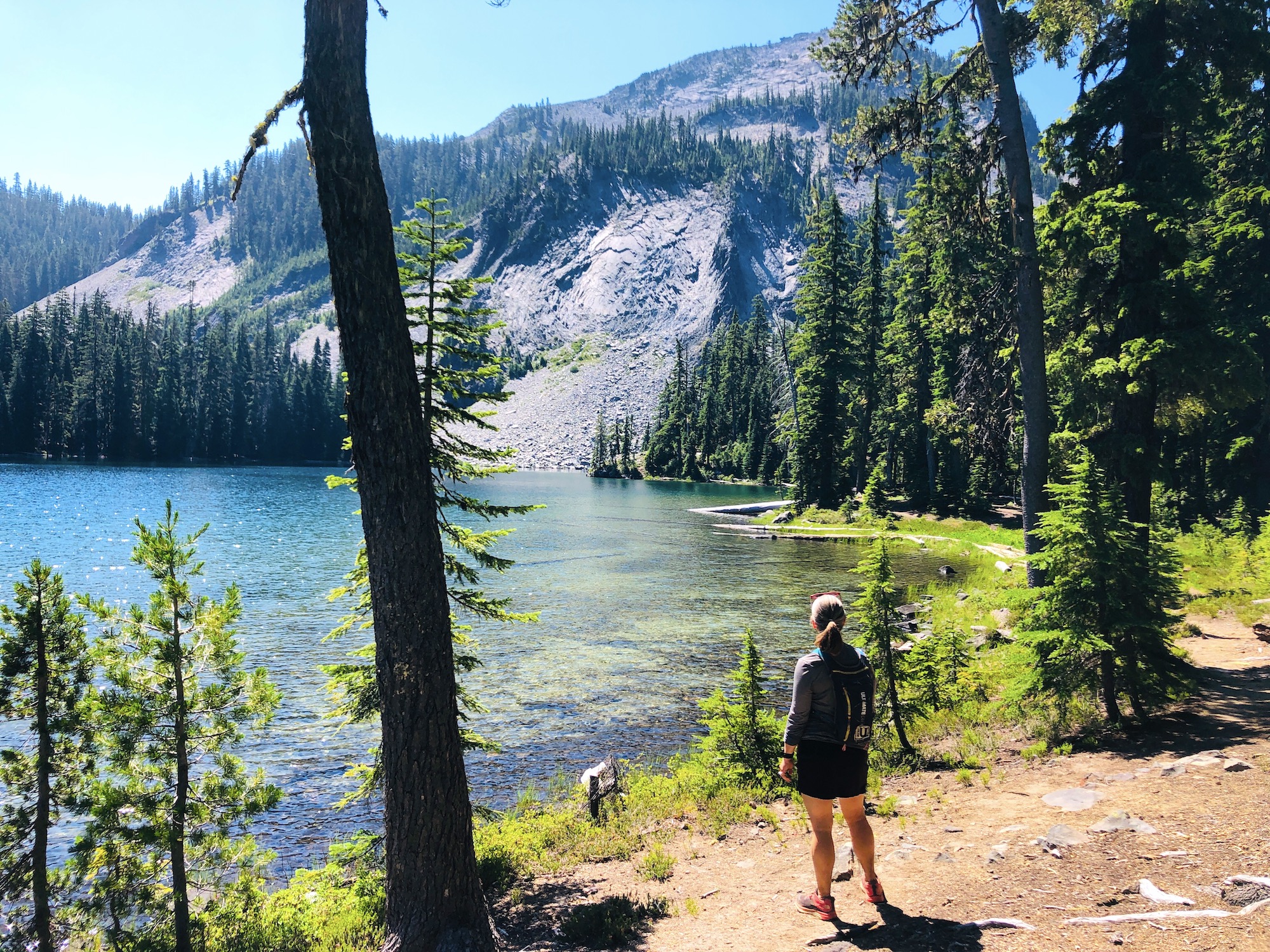 Want to check out part of the Oregon 200 course? We'll be camping on the course for a couple days, running, and hanging out and would love for company. We'll even give you a chance to practice some night running too!
Friday: Group run out-and-back on the Middle Fork trail 9:00 p.m. to 11:00 p.m.
Saturday: Group run on Windy Pass loop and around Indigo Lake 9:00 a.m. (10 miles, you can go further if you like, running north on the Middle Fork where the night run went)
Sunday: Run on your own if you want. You may want to drive to the Sand Prairie campground and go from there or you could go into Greenwaters Park in Oakridge (the start/finish line of the race) and run up/down the Larrison Rock trail.
We'll camp at the Timpanogas campground IF the mosquitos aren't unbearable. If they are awful, as they can be in July, we'll be at Sacandaga campground instead. We'll post an update here and on the Facebook event on Friday to let you know which campground we'll use. All campgrounds are first-come, first-served. We'll do our best to grab more than just our spot, but it is possible their won't be camp sites available and some (including us) may have to find a spot in the woods.
You do not have to be currently registered in this year's race to join us. Certainly entrants are invited, but those thinking about doing the race in a future year and those volunteering are welcome to join too. There is no cost to join, but your are responsible for your own meals and camping fees. We've got your beer and hard cider covered.
If you use Facebook, please RSVP there so we can know how many will show up.