Tuesday, November 14, 2023
---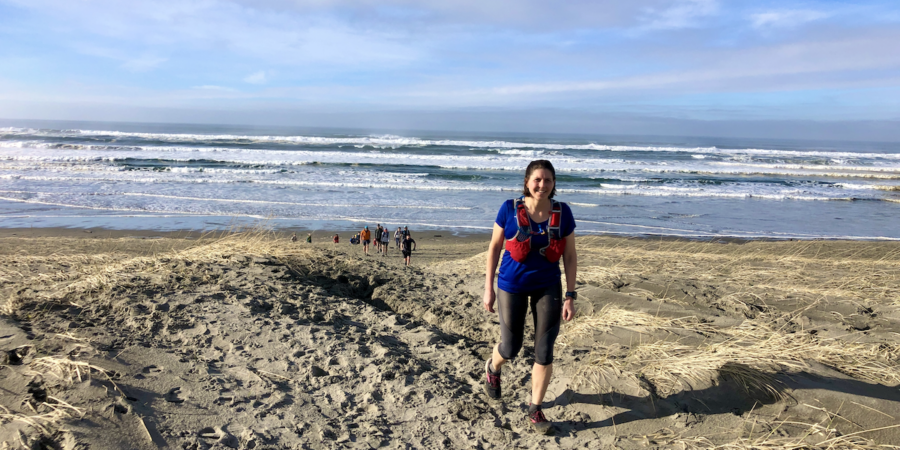 This was so fun in 2022, we're bringing it back for 2024! Group Runs in Places We Don't Have Races are free group runs in places where we've wanted to host a race, but cannot for various reasons. We will run 10-12 miles and then we'll go get food and drinks together afterwards. There are three of these this off-season; 1/14, 2/17, and 3/9.
The Fort to Sea trail is a fun route with a lot of variety. We'll start at Fort Clatsop, run to the beach, return to the Fort, and then proceed to Fort George Brewery. You'll run through thick forest, through pastures with cows, through the sea grasses, and onto the sand. The Fort to Sea trail route is 12.5 miles when done as an out and back, and a shorter 6-mile loop option if you aren't wanting to go as far.
Date: Sunday, January 14, 2024
Time: 9:00 a.m. (about 2-hour drive from Portland)
Run Meet Location: Fort Clatsop, part of the  Lewis & Clark National Historic Park
Distances: 12.5 mile or 6-mile loop
Post Run Location: Fort George Brewery & Public House, Astoria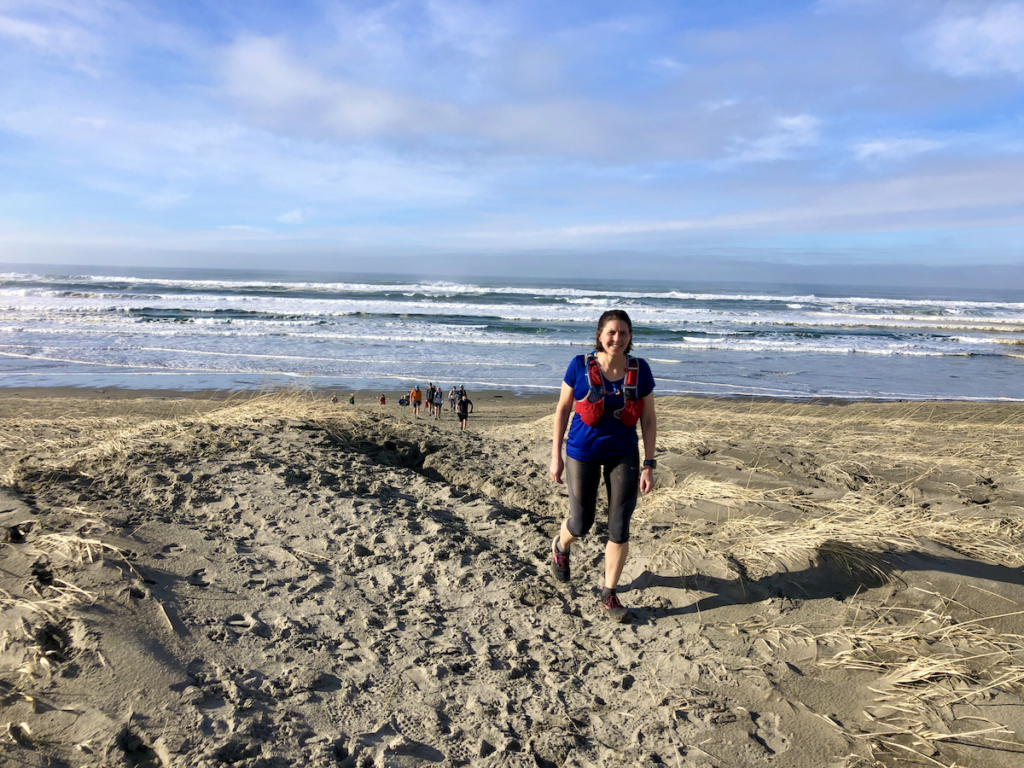 A special place for Todd and Renee and a very scenic and pretty rugged run. Starting from Indian Beach at Ecola State Park, we'll run to the Tillamook Head and back. A rooty, steep, and sometimes wet trail, this one rises above the ocean on cliffs and weaves in and out of the forest giving great views along the way.
Date: Saturday, February 17, 2024
Time: 9:00 a.m. (about 1.5-hour drive from Portland)
Run Meet Location: Indian Beach at Ecola State Park
Distance: 10.6 miles (or shorter by turning back sooner)
Post Run Location: Pelican Brewing or Public Coast, Cannon Beach
This run starts on the OLD Salmon River trail where you'll go past some of the biggest trees you've seen, right beside the river. After crossing the road, we'll get on the not-old Salmon River trail and take it up to we'll get to 5-miles in and then turn around and go back. You can make your run shorter or longer by turning around anytime. This one has a noon start time as our post-run beers and BBQ are available until Skyway Restaurant opens at 3:00 p.m.
Date: Saturday, March 9, 2024
Time: 12:00 p.m. (about 1 hour drive from Portland)
Run Meet Location: Old Salmon River trailhead (note we're meeting at the start of the OLD trail, not the other trailhead where the trail crosses the road, further down)
Distance: 10 miles
Post Run Location: Skyway Restaurant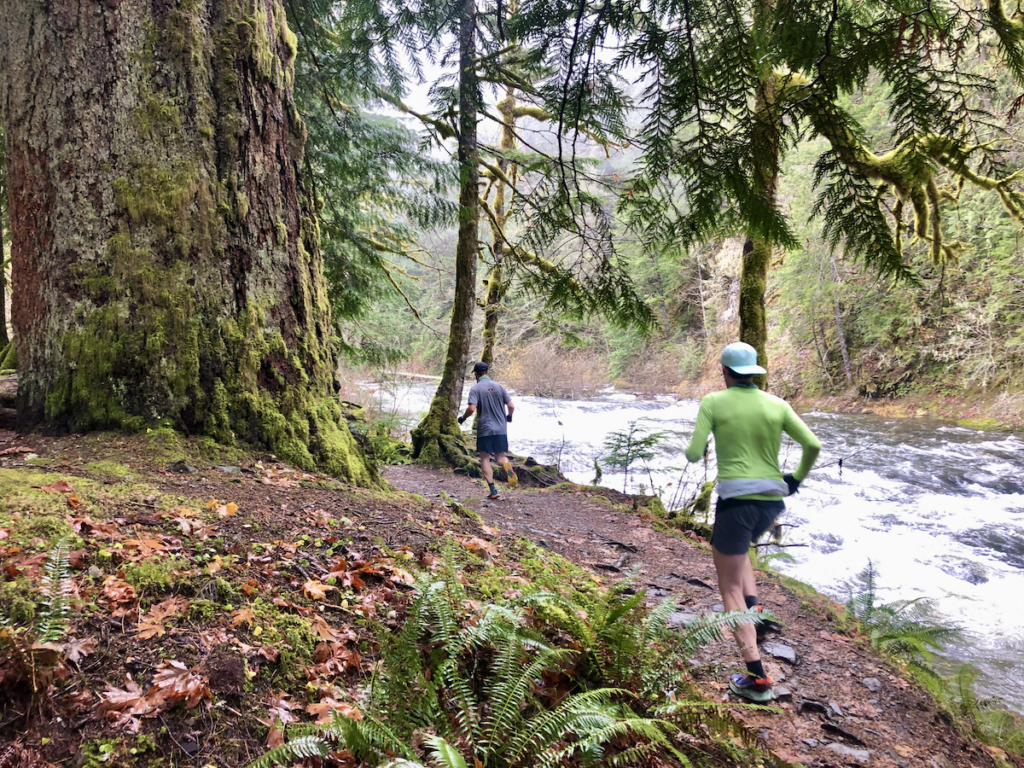 Strava routes are linked on each run's event on our calendar. Please know the route and bring any maps, GPS files on your watch, or printed directions with you. These aren't races or a formally organized events, so you need to be personally responsible for your safety and know where you're going and how to get back. Actually, that's a good plan for running a race too.
As always, we recommend carpooling because it increases the fun factor and is good for our planet. Also, many of these spots don't have a lot of parking to accommodate more than the usual public attendance. There are Facebook events for each, so you can connect with other runners there to arrange carpooling and/or use the public Google sheet that we use for our races to offer up a spot in your car or find someone else to ride with.
Each of these are places where we'd be running during our race off-season and we're excited to share them with you.