Tuesday, February 28, 2023
---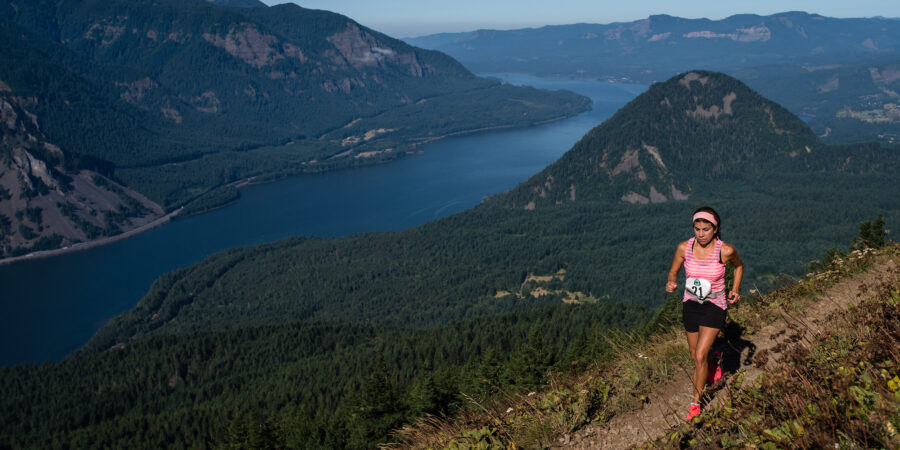 To last for ten years, we must be doing something right. Right? Well, we've also done some things wrong. As part of celebrating our 10 year anniversary, we're looking back at what got us here.
So what'd we do wrong? We have had so many ideas for events that we think will be great. Many are, but not all. Do you remember any of these?
Lake of Death/Pick Your Poison
Dog Mountain 10K/20K/30K
Smith Rock Road
Go Race Series
Our First 24-Hour Race
We may have been ahead of our time with the Lake of Death, as now team racing and timed events are pretty popular. This was a 12 and 24-Hour race where runners ran as many laps around Hagg Lake as they could in the time limit. There was a trail course and a road course to choose from, and a solo and a team category where you run it as a relay. People could camp at the race, we showed movies with popcorn during the night, had a chocolate fountain at the aid station, and served breakfast to everyone at the end. We renamed the event via crowdsourcing (before that was even a thing or word) to Pick Your Poison after a sad drowning accident that occurred at the lake one summer, unrelated and not even during our race, but we felt the old name was inappropriate. This event occurred three years, in 2014, 2015, and 2016, before we stopped putting it on due to lack of interest.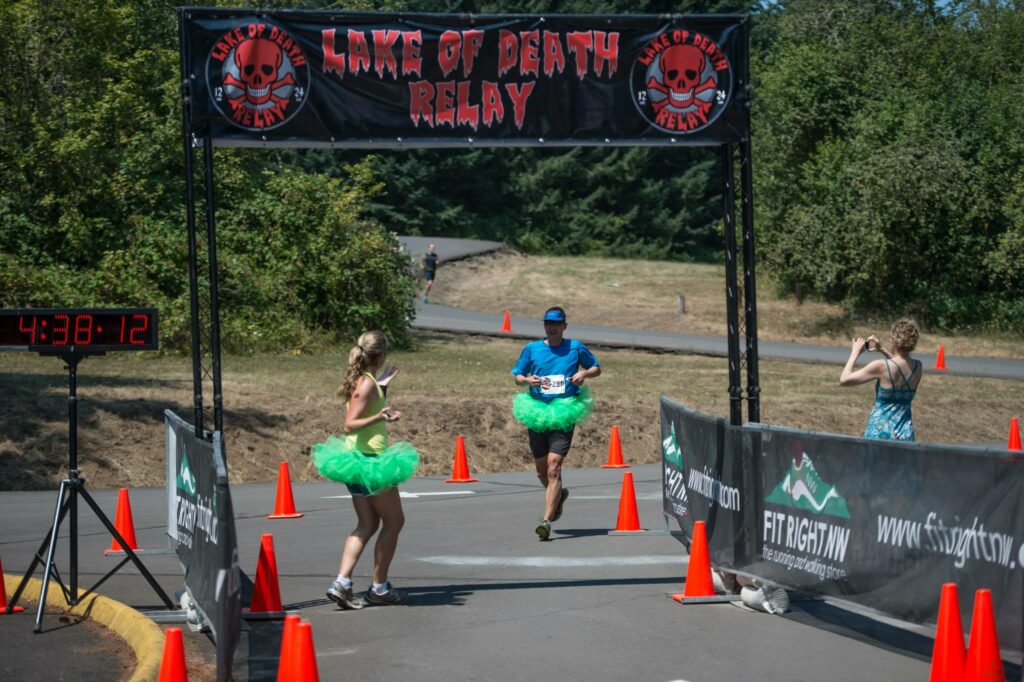 Dog Gone It
Oh Dog Mountain. If you've ever hiked or run it, you know two things. It's steep and the view from the top is amazing. There's a great 10K loop and many thought we were nuts to make it into a race, and we were. Are. The Dog Mountain 10K/20K/30K race lasted two years before we put it to bed due to permitting issues. The first year, 2014, was just the 10K. The next year, we made it harder by offering a 20K and 30K option. Only 19 people thought that three loops sounded fun, and only six of those actually completed the whole 30K. A few years back, another race company tried to put this race on. Now it is produced by a different organizer, Elevated Trail Racing, as The Ruff. We're pretty sure it is still really hard and the view is still worth it.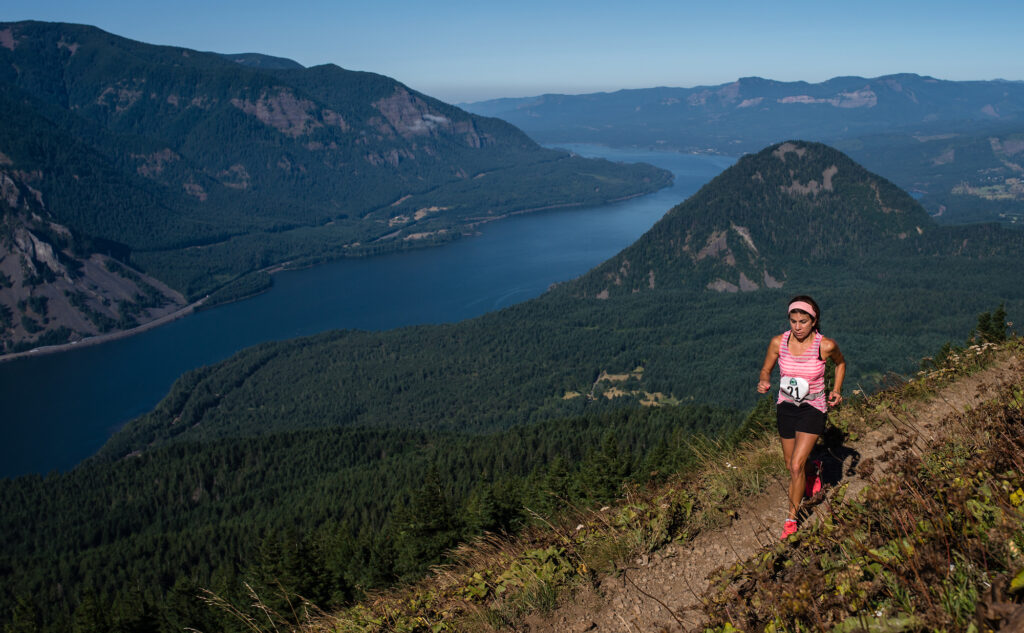 Road Trip
Did you know that we used to have a road race? Smith Rock Road was the sister to Smith Rock Ascent. This half marathon and 10K occurred on Sunday, Mother's Day, and we gave roses to all the moms who ran. The trail races were on Saturday and a few people would "double" with the trails Saturday and the roads on Sunday. We produced this race for five years (2014-2018) before deciding that our hearts were truly on the trail. There was also growing demand for the Smith Rock Ascent races which meant that that event needed to span two days instead of just one. This race is the reason we own so many traffic cones!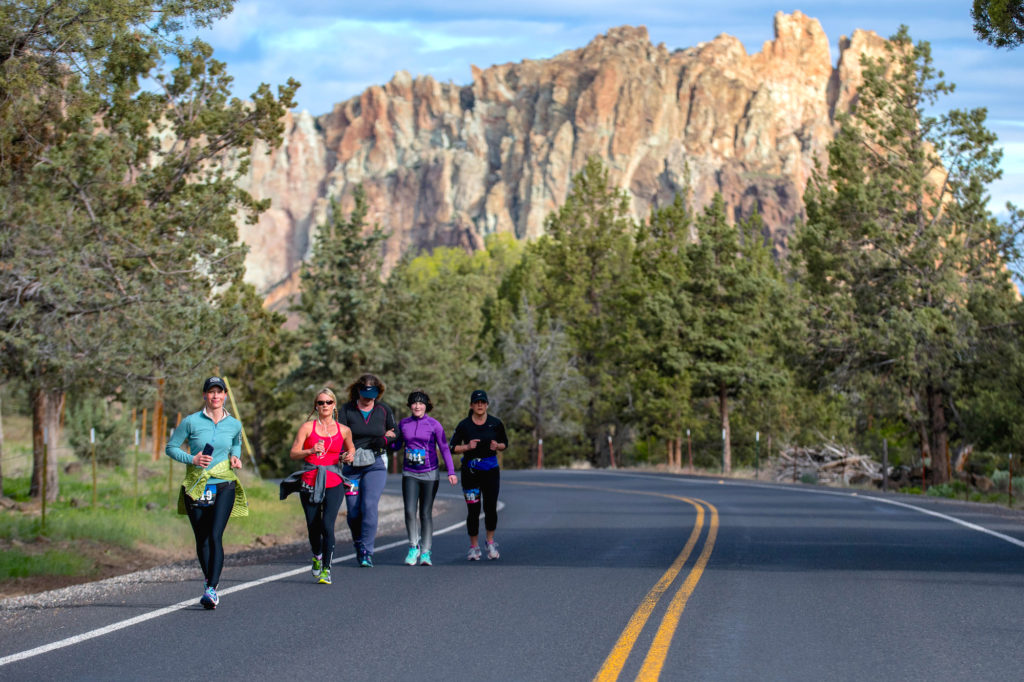 Gateway Races
Many of you made the transition from road racing to the trails. For a lot of folks, this is a scary switch; fears of getting lost, wild animals and other evil creatures. We had the idea of making a version of our Portland Trail Series, but on paved trails, for those who were interested in trail running. The Go Race Series debuted in 2016 and included four races on the trails in Cook Park in Tigard and Tualatin Community Park. We hosted it again in 2017. And it worked! We saw many runners make the move to trail racing, even seeing some complete their first trail race at Stumptown Trail Runs Half Marathon and go on to run Mt Hood 25K, and others showing up at the Portland Trail Series. It was here that we also met someone who would inspired us to advocate for the non-binary category with Ultrasignup, who later became a board member of the Trail Mix Fund, and is a fellow caretaker with the Pacific Crest Trail Association.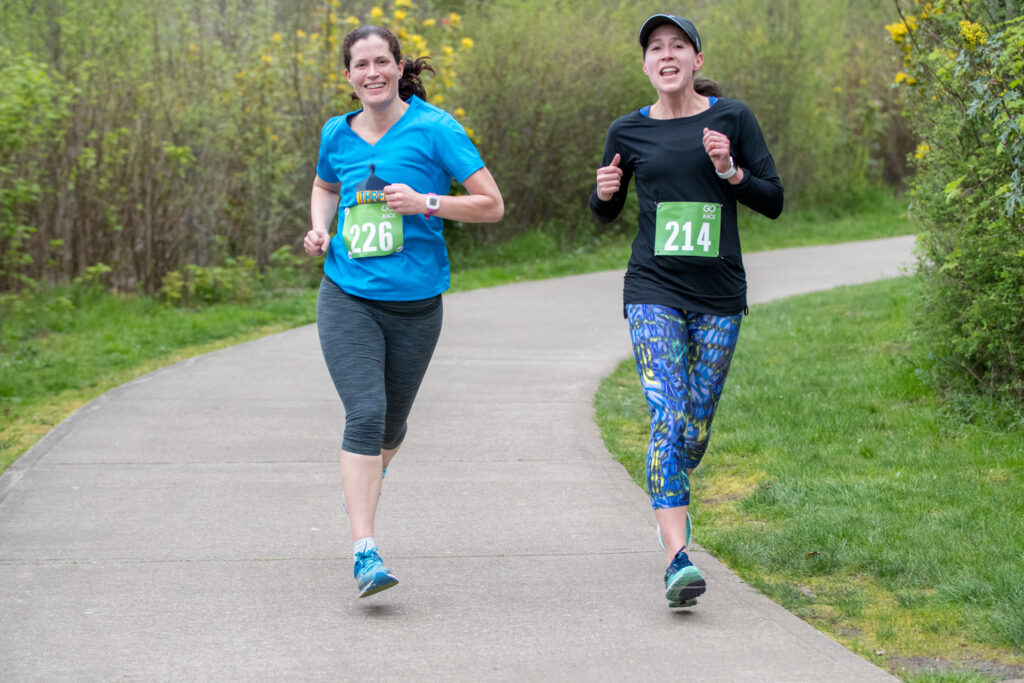 No Regrets
In all of these now defunct races, we had fun, learned and honed our skills, met some really amazing people, and made long-lasting friendships. It is a ton of work to create a band new race and it is always disappointing when that idea isn't as successful as you imagined. But as Albert Einstein said, "A person who never made a mistake never tried anything new." And this from Louis C.K. "I think you have to try and fail, because failure gets you closer to what you're good at."