Monday, April 25, 2022
---
After launching just over a year ago, the Trail Mix Fund has spun off from Go Beyond Racing and is now a stand-alone, 501(3)c non-profit organization.
This change means that all donations to the organization are now tax-deductible! Although contributions over the last year were incredible, by making this transition, it will make contributing to the Fund more enticing.
The organization has a new website, www.trailmixfund.org. People can donate directly on this site, and can continue to add donations onto their Go Beyond Racing race registrations through Ultrasignup. This site is also where runners apply to the Fund to have their race registration fee waived.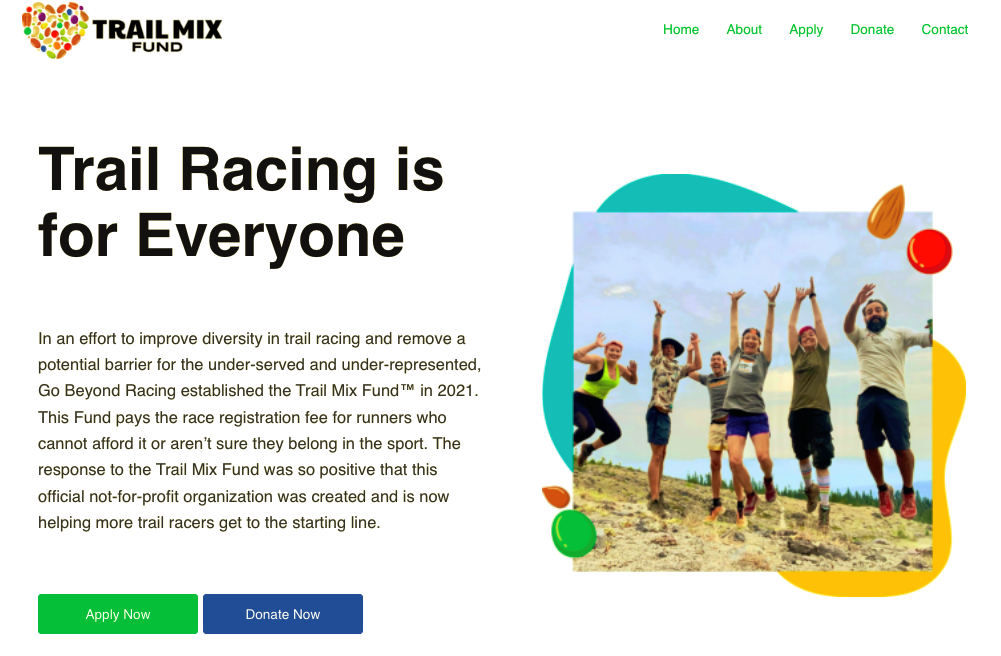 Additionally, the non-profit is working on making the funds available to runners to participate in additional races. When Go Beyond Racing created the Trail Mix Fund, the donations were used to pay for race registration fees to their events, for those who couldn't afford the cost to race, and to those from the BIPOC & LGBTQ+ communities. In line with the mission of the Fund, adding other races to this list will make trail racing available to even more runners. You can look for new races to get added to the eligible races list later this year.