Wednesday, April 12, 2017
---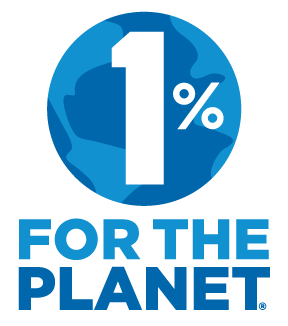 Go Beyond Racing joined 1% for the Planet this month, pledging to donate 1% of annual sales to support nonprofit organizations focused on the environment.
"Our member companies have donated more than $150 million to our environmental nonprofit partners to date. Currently, only 3% of total philanthropy goes to the environment and, only 3% of that comes from businesses. The planet needs bigger support than this, and our growing network of member businesses is doing its valuable part to increase giving and support on the ground outcomes. Our members lead with purpose and commitment, characteristics that consumers support. We're excited to welcome Go Beyond Racing to our global network," says Kate Williams, CEO of 1% for the Planet.
Members of 1% for the Planet contribute one percent of annual sales directly to any of the approved nonprofit environmental organizations in the network. Nonprofits are approved based on referrals, track record and environmental focus.
"Since our beginnings, we always donate money from every one of our races. Many of our race beneficiaries are environmental organizations that help protect and maintain the trails and forests we love, like the Pacific Crest Trail Association and the Forest Park Conservancy," shared Todd Janssen. "We believe strongly in supporting non-profit organizations that protect the environment."
More about 1% for the Planet:  1% for the Planet is a global organization, leading a network of businesses, nonprofits, and individuals working together for a healthy planet. Launched in 2002 by Yvon Chouinard, founder of Patagonia, and Craig Mathews, former owner of Blue Ribbon Flies, our network consists of more than 1,200 member companies and thousands of approved nonprofit partners in more than 40 countries. Brands whose products and services feature the 1% for the Planet logo give 1% of sales annually to nonprofit organizations dedicated to protecting the environment. Our members have given more than $150 million back to the planet since 2002. Look for our logo and visit onepercentfortheplanet.org to learn more.