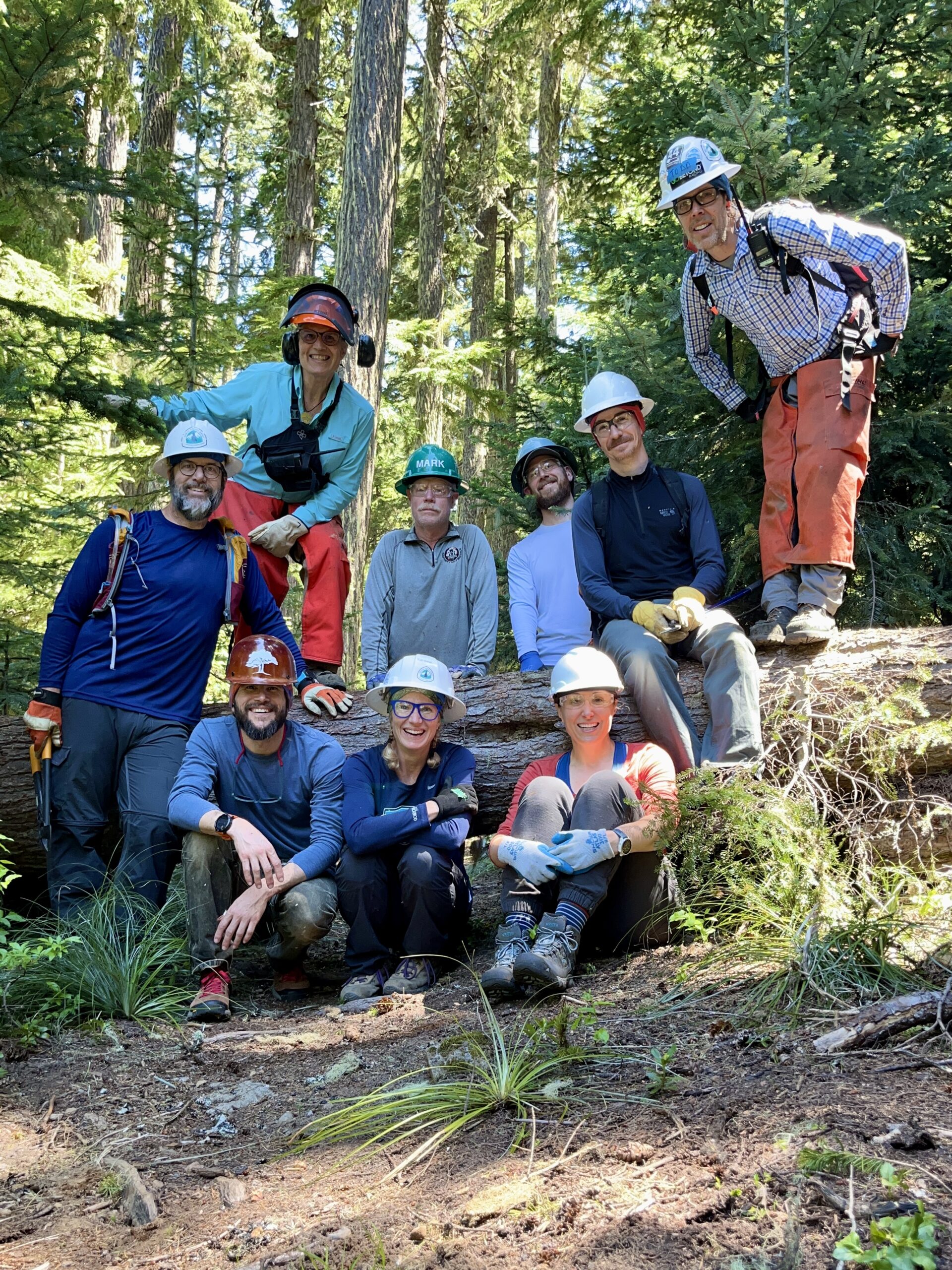 This is our annual logout and trail clearing on the Pacific Crest Trail between Little Crater Lake and Frog Lake. It will take us two days to cover this 8-mile section. We will camp out Saturday night and you are welcome to join us or find your own spot.
We will have two saw teams going each day; a chainsaw crew and a cross-cut crew. Certified sawyers are invited. Those who aren't certified to cut will swamp, which means to prepare the area to be cut and clean up afterwards. We'll also be removing downed limbs and tree debris from the trail and trimming back overgrowth.
Sign up is required and each day is limited to 10 people. We'll meet at Frog Lake Sno Park or Little Crater Lake Campground (TBA) each morning.