Camp Lug-A-Chug (formerly known as Sherpa Showdown)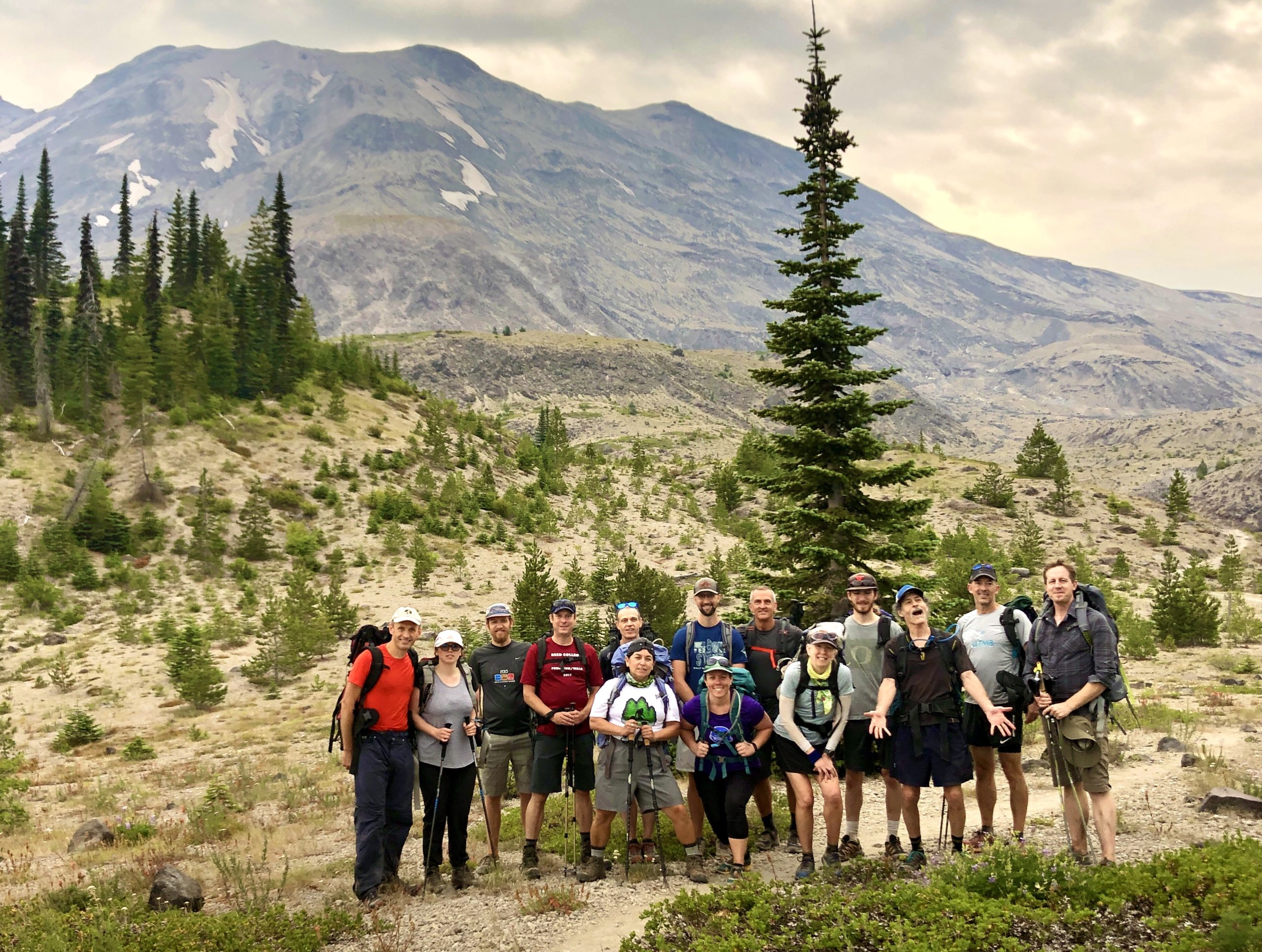 Some of the most fun you can have, while working your butt off. The Camp Lug-A-Chug is the weekend before the Volcanic race and is the way we get the water into the remote aid stations. Join us for one day, or both, to hike water up the mountain. We camp out, feed you after the hike, and generally laugh til our bellies hurt as much as our glutes. And there's a competitive aspect to it, where the person who carries the most weight, compared to their body weight, wins a free entry into the race.
This event was previously known as Sherpa Showdown, but is renamed to Camp Lug-A-Chug. Why? Two reasons. The first is that the word Sherpa refers to an ethnic group from an area in the Himalayas near the Nepal and Tibet border. That word has often mistakenly been used to refer to the porters who carry supplies for mountaineering expeditions, and it is from this where we began calling this event the Sherpa Showdown. Secondly, over the years, this has turned into a weekend-long camping adventure with multiple trips lugging water up the mountain. After the 2021 weekend, participant Trip suggested this new name and we loved it. Afterall, that's what we're doing – lugging water up the volcano for racers to chug.
Please register here so we know how many are coming (and how much food and drink we should bring): https://ultrasignup.com/register.aspx?did=93152