RUN the PCT Virtual Race
July 1, 2021 @ 8:00 am

-

September 30, 2021 @ 11:59 pm

$40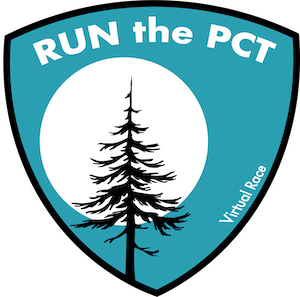 It's back again this summer. Form a team or take on a section of the Pacific Crest Trail on your own. With this virtual race you'll have a goal distance to complete between July 1 and September 30, with all runs, walk, hikes anywhere counting (you do not need to actually run on the PCT).
ENTIRE – The entire Pacific Crest Trail (PCT) is 2,653 miles, so probably a wee much for someone to do the whole thing solo. But you can get up to seven of your friends together to make a team and cover that distance together while apart. Breaking that distance down over 92 days is 28.8 miles a day.
WASHINGTON – The Washington section of the PCT is 506 miles long, so 5.5 miles a day. Doable for one person over three months, but also fun for a team.
OREGON – The Oregon portion of the PCT is 455 miles, which is 4.9 miles per day. A great goal for you, or still a great team option.
CALIFORNIA – This state is long. The PCT covers 1,692 miles in California. That's 18.4 miles a day, which is too much for one person to do every day for three months (right?), so this is a good team option.
Registration is open through August 31st so get your friends and family nearby or afar together to make a team and keep each other motivated and accountable this summer.